The University of Liège (ULg), the University of Economics of Bratislava (EUBA) and Sciences Po, Paris are proud to announce the EDGE Exchange Scheme a new exchange programme under the Environmental Diplomacy and Geopolitics (EDGE) project, funded by the European Union.
Are you an undergraduate or graduate student at Sciences Po? Are you interested to dedicate an entire semester on the interrelation between environmental and (geo)political questions? Apply now to spend the fall or spring semester 2017-2018, or even the entire academic year 2017-2018, at the University of Economics in Bratislava (EUBA) or the University of Liège (ULg).
Follow courses on environmental politics, international politics of climate change, sustainable development studies, natural hazards management and resource management;

Remain enrolled at Sciences Po

while attending courses at ULg or EUBA;

Obtain the

EDGE Certificate

by taking EDGE courses for a minimum of 30 ECTS;

Receive a monthly allowance of

€700 on top of the Erasmus grant

;

Attend the annual

EDGE summer school

in Bratislava in September;

Discover the

academic world from a European perspective

;

Prepare yourself for a

career in academia or international and European public policy
How to apply?
Send your motivation letter and CV – in English – to marine.denis@sciencespo.fr.
The motivation letter should elaborate on your background (if any) regarding environmental matters – either professional or academic – as well as the role the exchange scheme and its specific courses could play in your academic and professional development. The letter should also indicate the envisioned duration and university at which you would like to study.
Contact
For more information, feel free to contact
| | |
| --- | --- |
| Ms. Luka De Bruyckere (ULg) | Ms. Marine Denis (Sciences Po) |
The EDGE Exchange Scheme facilitates the exchange of PhD candidates and PhD holders between the three universities during the academic years 2016/2017, 2017/2018, and 2018/2019. Applicants can opt to spend between 1 and 4 weeks (short-term grant) or the whole semester (long-term grant) at one of the participating universities (EUBA, Sciences Po, ULg).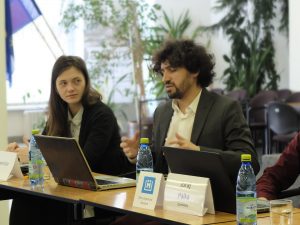 Leonardo Orlando is a PhD Candidate in political science and international relations at Science Po. He is currently engaged in the EDGE exchange scheme, spending the 2016-2017 academic year at EUBA.
A view from the Politics of the Earth summer school in Paris, September 2016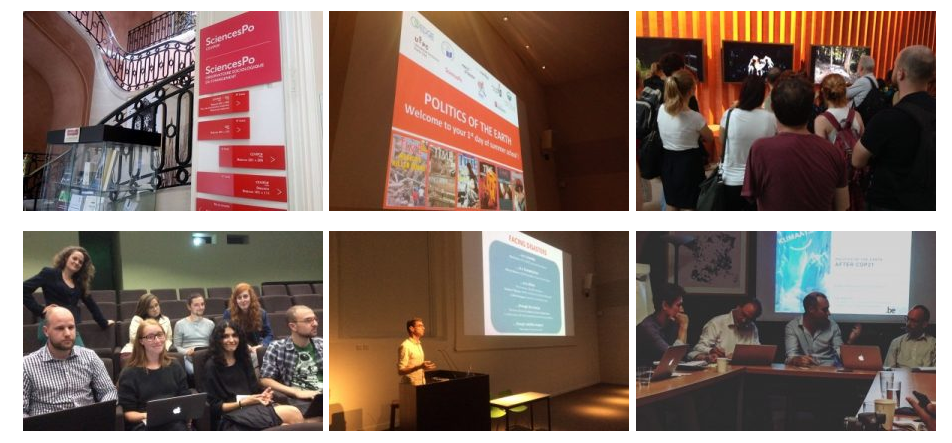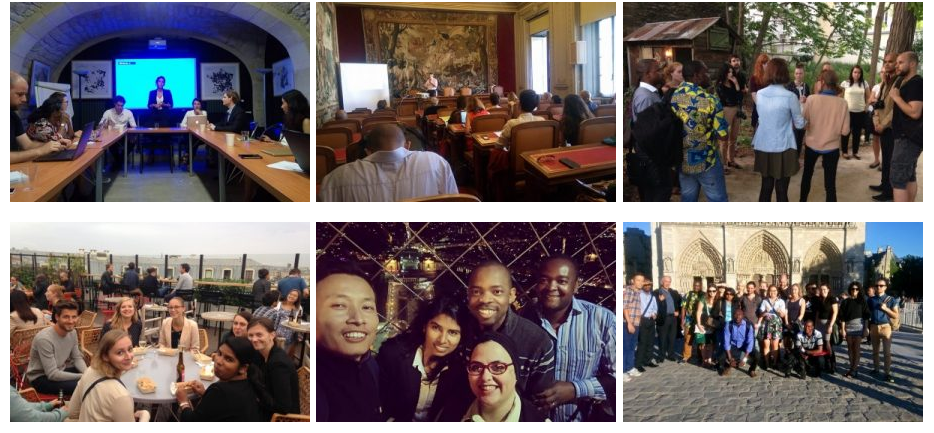 More information can be found here.

This mobility grant scheme has received funding from
the European Union's Horizon 2020 research and innovation programme under
grant agreement No. 692413